Morning Star Baptist Church, Woodlawn, MD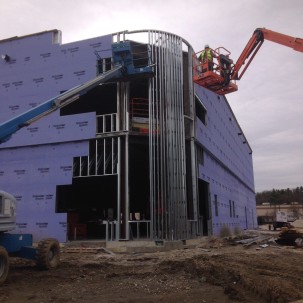 New sanctuary for Morning Star Baptist Church is currently under construction. This approx. 50,000 SF building will be new home for MSBC for worship, recreation, education, fellowship and office spaces. This project has unique curve atrium at the front of the building, which is the challenging part of the building to construct.
Mount Everest Construction is working with Commercial Construction Group, LLC and it is expected to be completed by November, 2017.
More Updates